MASSAGE AT BRODWYN MILITARY CHIROPRACTIC
**** If you are a new patient, you will be emailed a intake form and wavier to fill out prior to your visit, once you book your massage. Please take a few minutes and fill this form out. ******
~~~~~~~~~~~~~~~~~~~~~~~~~~~~~~~~~~~~~~~~~~~~~~~~~~~~~~~~~~~~~~~~~~~~~~~~~~~~~~~~
Charles grew up locally in the Columbus Ga area, before graduating from the University of Florida with a Bachelor's degree in Health Sciences, concentration in Rehabilitation Sciences. He worked as a Physical Therapy/Rehabilitation Aide for almost 6 years before enrolling in massage school od which he graduated December, 2016. His passion is in Medical and Sports Massage, with his interest in Nueromuscular, Deep tissue, Active Stretching and Positional Release techniques.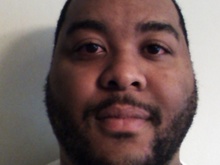 ~~~~~~~~~~~~~~~~~~~~~~~~~~~~~~~~~~~~~~~~~~~~~~~~~~~~~~~~~~~~~~~~~~~~~~~~~~~~~~~~
Description of Massages

Swedish Massage: Swedish massage is the most common type of massage and is primarily used to relax muscles and increase circulation. Your therapist will use long, gliding strokes along with kneading, tapping and some deeper, circular strokes. Pressure varies from light to firm, but does not extend into the deeper muscles. Swedish massage is often used in preparation for deep tissue work.

Deep Tissue Massage: Deep tissue massage can help relieve pain due to chronic conditions by breaking up adhesions (knots) that form in the deeper muscles. In order to reach the deeper muscles, much greater pressure is applied, such that you might experience some tenderness later in the treated areas. Properly done, a deep tissue massage should not be painful to receive, however, since tensing up during the massage, which is a natural reaction to pain, is ultimately counterproductive.

Sports Massage: Sports massage is used by athletes to help prepare for and recover from events. While training for competition, your therapist will focus on releasing short muscles and increasing overall flexibility in order to prevent injuries and enhance performance. Day-of-event massages help prepare muscles for activity and are usually 15-30 minutes long. Restorative massages can be performed from a few hours to a few days after an event to ensure proper muscle recovery and are usually 30-50 minutes in length.

PNF/Reciprocal Inhibition Stretching: For people who have chronically short, tight muscles (= weakened muscles), your therapist may utilize some specialized stretching techniques during your massage. Proprioceptive Neuromuscular Facilitation (PNF) helps increase flexibility through alternately contracting and relaxing muscles with assisted stretching. Reciprocal Inhibition works by simultaneously stretching/relaxing pairs of muscles which act in opposite directions, e.g. the biceps and triceps muscles.
BY APPOINTMENT ONLY